Internal RFAs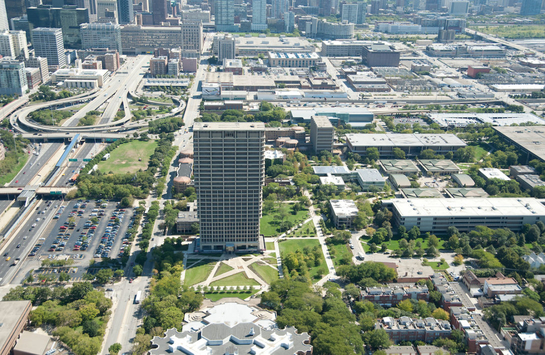 With support from the College of Liberal Arts and Sciences (LAS), the Committee on Social Science Research administers two internal funding opportunities: the Seed Grant Program and the Grant Development Program, both of which aim to support external grant proposals by faculty. Tenure system faculty with more than 0% appointment in one of the social science departments in LAS are eligible to apply. During the academic year, the CSSR reviews internal applications once a month, with three committee members assigned as reviewers to each proposal. The CSSR chair and CSSR members who have conflict of interest with the proposal(s) do not participate in the deliberations. The CSSR review aims to improve the fundability of each application.
The Seed Grant Funds provide social science faculty with small grants to support the creation of preliminary evidence for external grant proposals. The Seed Grant Program can provide up to $2,500 to support small-scale pilot research; secondary data analysis; systematic literature reviews; or other small, self-contained research projects. Non-exhaustive examples of expenditures might include a graduate or undergraduate hourly appointment, data access costs, software purchases, or online sample fees. In exceptional cases that demonstrate strong potential for external fundability, the committee will consider larger proposals up to $5000 (e.g., a revision of a grant proposal with funds helping to address reviewer concerns).
The Grant Development Program (GDF) supports faculty who are writing external grant proposals either: (a) as sole-investigators, or, (b) in multi-investigator collaborations. The GDF can generally provide up to $2,500 to sole-investigators and up to $5,000 to multi-investigator collaborations to work with grant writing companies and developmental editors. Larger grants may be made where warranted (e.g., for first-time NSF CAREER submissions; for very large collaborative projects). The CSSR pairs faculty applying for external grants with a group of vetted developmental editors and/or grant writers who provide targeted and guided support on the content and text of each application before it is submitted to a funding agency. please note: GDF applicants are required to meet with the CSSR chair to help applicants understand the process of grant development consulting, and to help match applicants with the most fitting coaches to develop successful external applications.
Please see the links below for the online application portal and answers to any questions about either grant program.